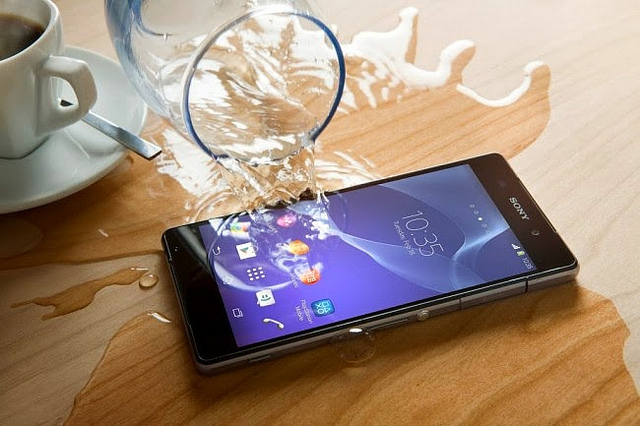 Mobiles, today, are getting more useful as well as more complex. Today's smartphones are far more powerful and complex than what the laptops were just a few years ago. Not just that, they are far more expensive than ever before and carry a lot more personal data than any other device has done previously. Since there is a lot of information stored on your smartphone, its protection has become imperative for every user. Your smartphone needs protection of sorts like protection from physical damages, from loss or theft and loss of data.
Warranty simply isn't good enough to cover all these!
Warranty covers only the manufacturing defects. This means that only the defects that were present in the phone at the time of the purchase, will be fixed by the manufacturer, for free. So, if your camera shows grainy pictures, or your music is not playing through the headphones, or your volume buttons are broken due to a manufacturing defect, then these will be covered under warranty. Not only that, usually companies give you a maximum duration of 6 months to a year to find and cover these defects. Post this duration, mobiles and in turn its defects of any sort are considered as out of warranty and you must pay to get those defects fixed.
However, if your phone breaks down due to any mishap or due to your carelessness, then its repair will not be covered under warranty. So if you drop your phone or its screen is damaged/broken, you will have to get the screen replaced at your own cost. Similarly, if you drop your phone in water and it stops working, then its repair won't be covered under warranty either. Further, if you lose your phone or your phone is stolen, you not only lose the money that you spent on this piece but you will also have to buy a new one and pay for it from your own pocket. All of these put together can be a lot of expense on your charts. Scary isn't it?
There are however means to cover the costs of such incidences in the form of mobile insurance.
A good mobile insurance plan covers all kinds of damages to the phone, gives you protection against theft, virus or malware and also assists you with a replacement phone in case of loss of phone.
Losing a phone isn't just a loss of physical device or loss of connectivity from your social circle for some time, it poses bigger challenges due to loss of data with the phone. You may buy a new phone to replace the physical device but you may not be able to recreate the pictures that were taken, the contact list which was crucial for you or your business or the important messages that you wanted to save. A good mobile insurance plan not just covers the hardware of your phone, but also helps you prevent data losses. They usually offer a good antivirus to prevent data loss though data corruption and also offer online backups of your data so that your data stays safe and protected at all times. All you need is get a new device and download your stuff back on it.
Now isn't that cool enough?
With smartphones essentially becoming an extension of your brain and memory, a good insurance for your phone is as necessary as a good insurance for your body. Warranty won't last you too long.
If you want the real safety of your smartphone, opt for a mobile insurance today.